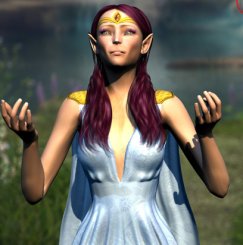 Last Tuesday my mother has been taken to hospital, she suffered a stroke and a cardiac infarction.
She is 84 and I fear time is running out.
I have trouble expressing my emotions I ended up making something I would like to share with all of you.
Click on the thumb to see the full image
[update]
Thank you all for the get well wishes and uplifting words, she has left the hospital, and considering what she went trough, doing remarkably well, and we are thankful she is still with us.
Love,
Amy